We had a blast photographing Rod and Brittany. I love the composition of this shot. The sky, river, and the bridge all complimented this nice looking couple. So I framed it and put them right in the mix. This was taken at the Arkansas River near the Rivermarket in Little Rock.
I love capturing love. It was easy to do with Rod and Brittany. We took a stroll and I just let them be themselves.
I'm always looking for something different.
On our way to the next spot, I saw the curve in the sidewalk and the city behind them. It naturally became a backdrop. Again, I didn't have to do much. I let them be themselves.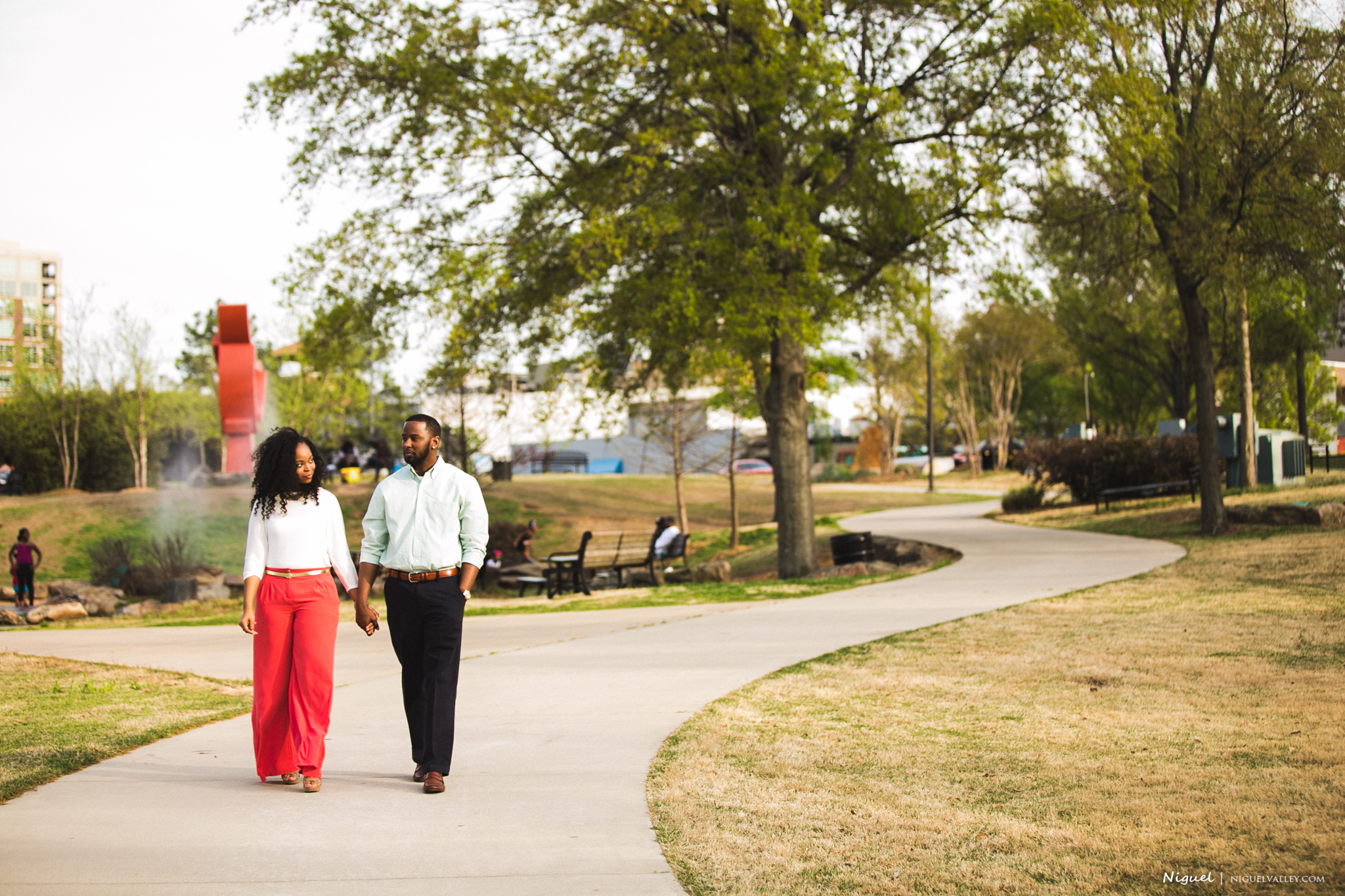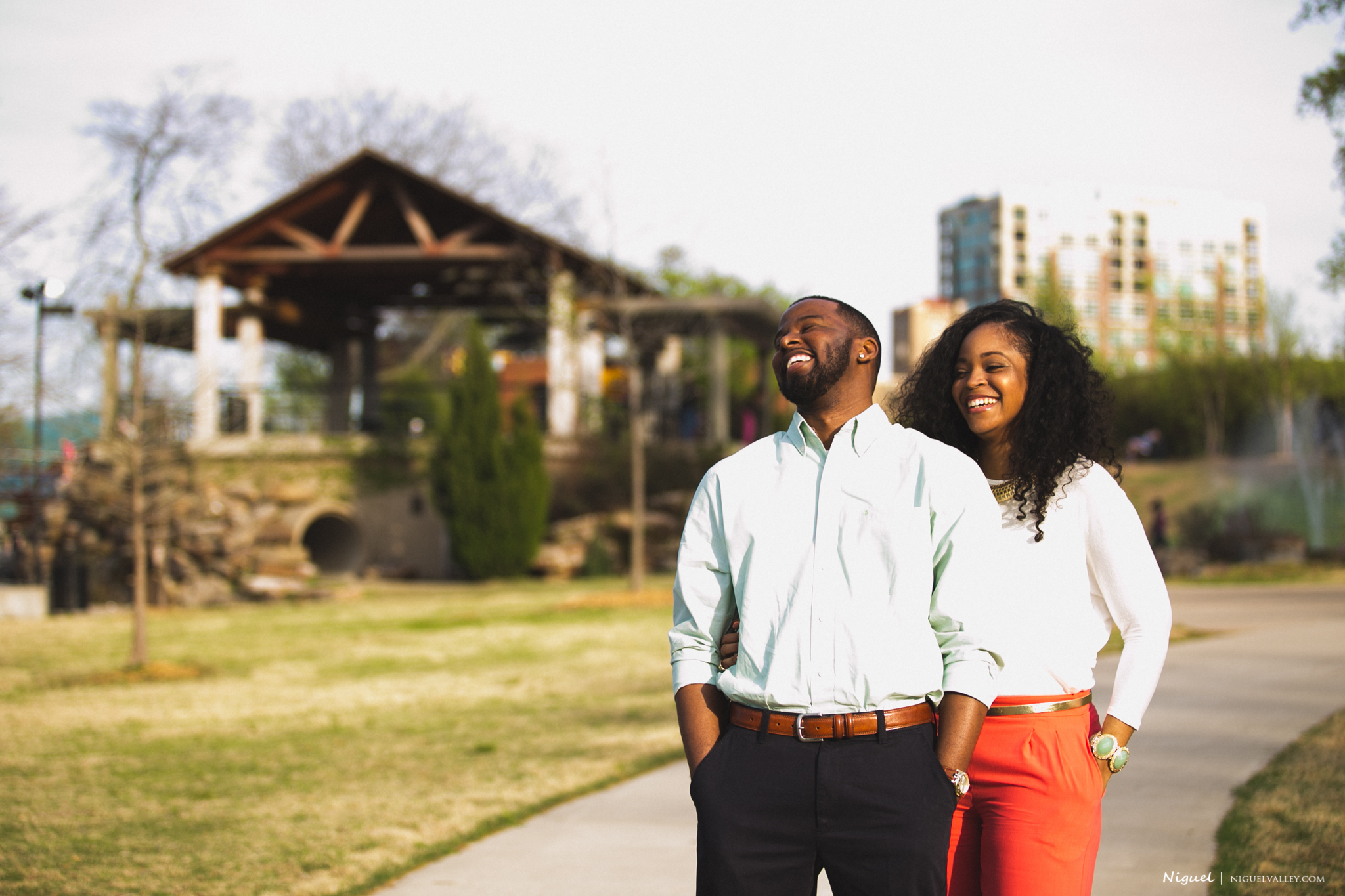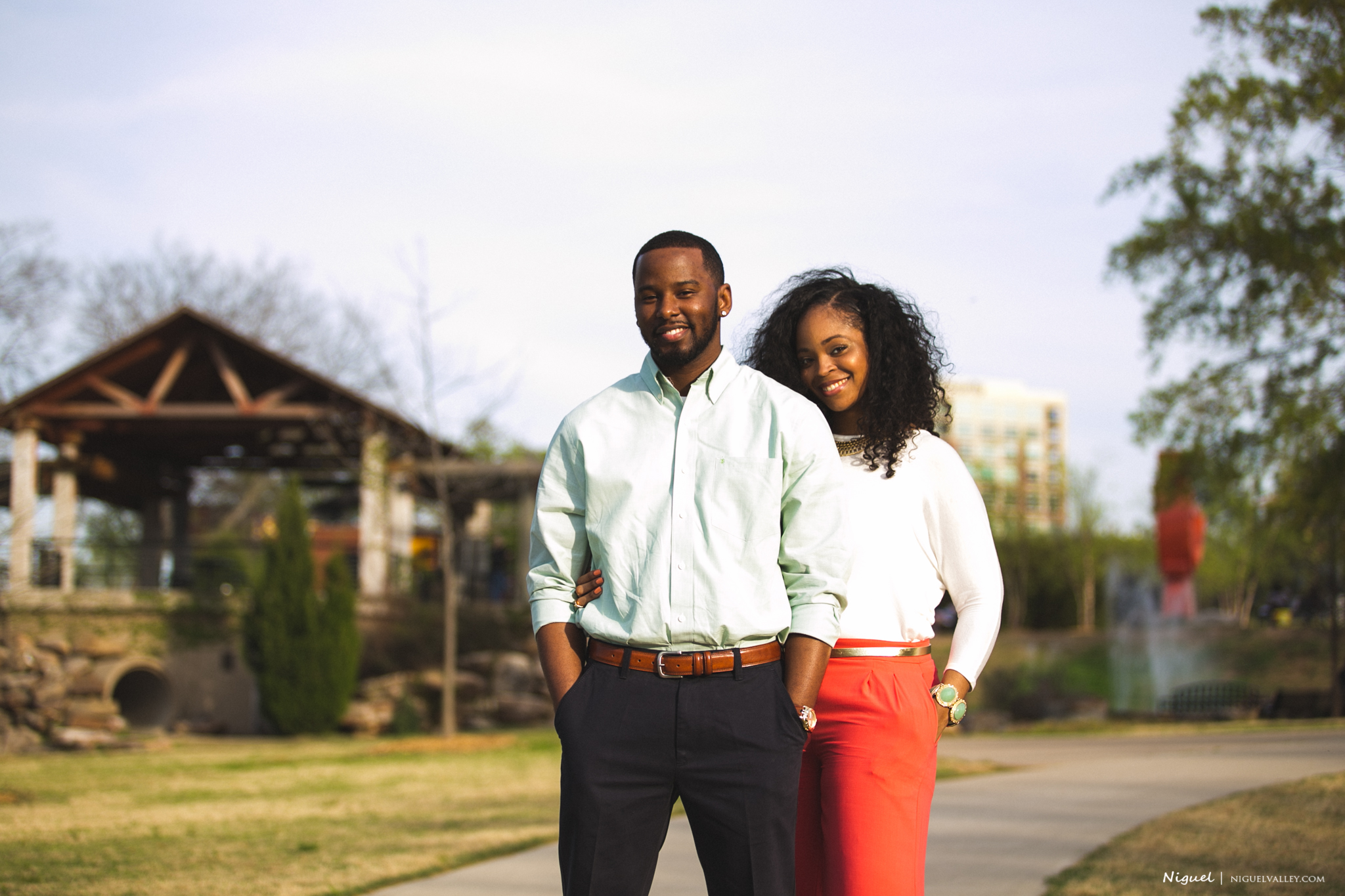 Here is an image on the other end of the Rivermarket. I like the composition of the pavilion and the bridge here.