I shot senior pictures with Tony in the Rivermarket area in Little Rock. On that morning I was in a dramatic mood. And he was willing to go with me on the concept, so we got as close as we could to the Arkansas River to capture the Junction Bridge and the lovely sky.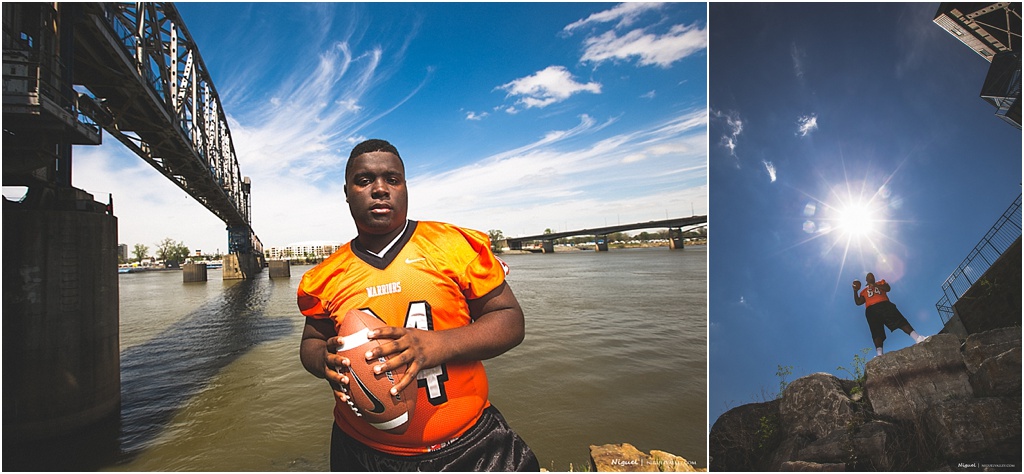 Tony's family was there. He and his grandmother had the most fun relationship. Playful. Funny. Loving. She asked for a picture with her grandson. I obliged.
For my photographers, I tried a little freelensing. I haven't exactly got the concept down, but I like the image below. Here I'm using my 50mm 1.4 detached from the mount.
Congratulations, Tony! We wish you the best!